Yesterday my good friend Kurt died at the age of 88. I got to know him 1995 in Weimar when I invited him to give a lecture at our university. Prior to this we had coffee and cake at our squatted student's abode, ranted about architects, designers, this, that and the world and he seemed to thoroughly enjoy the untidy (not to say seedy) atmosphere in our house. So we stayed in touch. I owe him a lot and will miss him terribly.
Für die interessierten Deutsch lesenden möchte ich hier seinen Vortrag von damals posten. English speakers might just have to enjoy some old photos I found. Due to Kurt's very creative use of language google translate probably won't make much sense out of his text.
Fare well, dear friend. Though I wish you peace, I cannot imagine you resting :)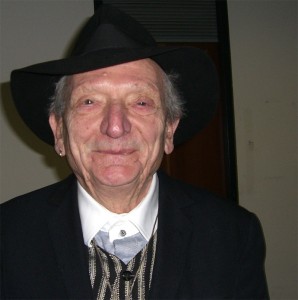 Der Meister auf unserem Forum Typografie in Düsseldorf, 2/2007
(post auf dem Spatium blog über seinen Vortrag dort)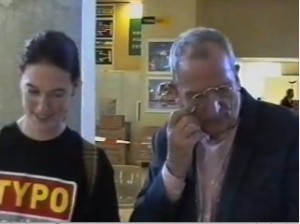 Kurt + i auf der TypoBerlin 10/1996, still aus Historische Videoschnipsel
(Video seines Vortrags auf der TypoBerlin website)
Ist Wertewandel das Deckwort für Ratlosigkeit?
Anmerkungen zu den gestaltenden Berufen
von Kurt Weidemann
More